ranscarpathia – is an amazing land… It has a rich history, incredible nature with picturesque mountains and healing waters, hospitality of local people, original culture. Here are a lot of places where one can relax, see and learn something special. Local authenticity combines within itself different cultures and traditions: inspiring music, ancient, sometimes mystical, rituals, original crafts, charms of local cuisine – all these were passed from generation to generation, creating kind of puzzles that recreate a unique map of the Silver Land.
This is the reason why in 2019 a municipal institution "Regional organizational and methodical center of culture" by Transcarpathian regional council has implemented the project "Online HUB for intangible cultural heritage of Transcarpathia" with support of Ukrainian Cultural Fund. Its aim – to preserve and promote the traditional folk culture of the region. The main objective of the project became an attraction of younger generation to continuing the living tradition, reconsidering its value, unlocking the hidden potential that should become, among other things, also an economic leverage for the development of local communities.
Унікальний край. НКС Закарпаття
he project team has created a modern web resource with an interactive map and  user-friendly interface that is adapted to different mobile devices. Its visitors, without leaving their homes, will be able to dive into a fascinating journey through the unique land, to get familiar with the most striking elements of intangible cultural heritage of Transcarpathia, such as: shuttle-sorting weaving, Kolochava riplyanka, Lysychovo blacksmith tradition, Iza vines weaving, hutsul bryndzja, hutsul wool weaving, Petrivska subitka, folk music tradition. The site describes living traditions, represents video content and photos of cultural practices. We generously share our knowledge and experience in managing the intangible cultural heritage that exists in different parts of Transcarpathia until present moment.
Let us cherish and multiply what we have got! 
Throughout the project, a team of participants has organized and implemented six local community workshops.
Each of them was invited to the appropriate master – the bearer of traditions of selected elements of intangible cultural heritage, as well as to attract at least a dozen locals.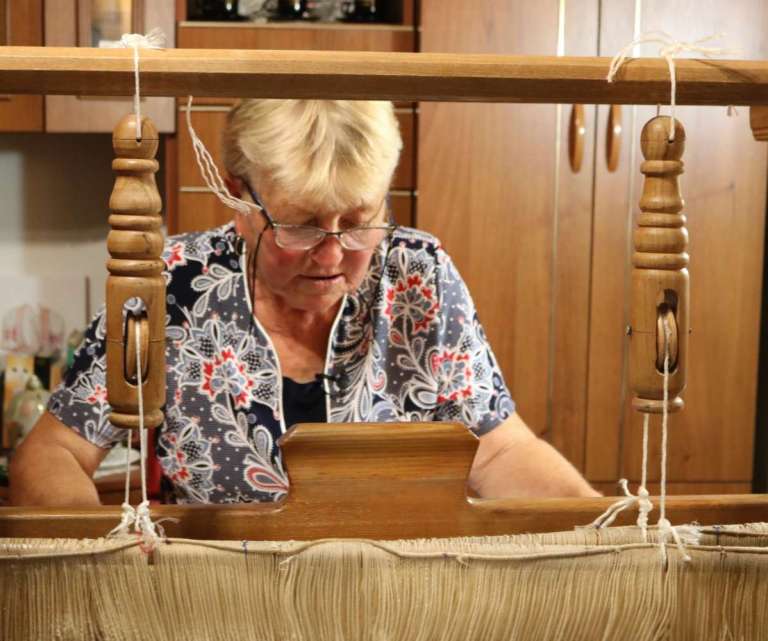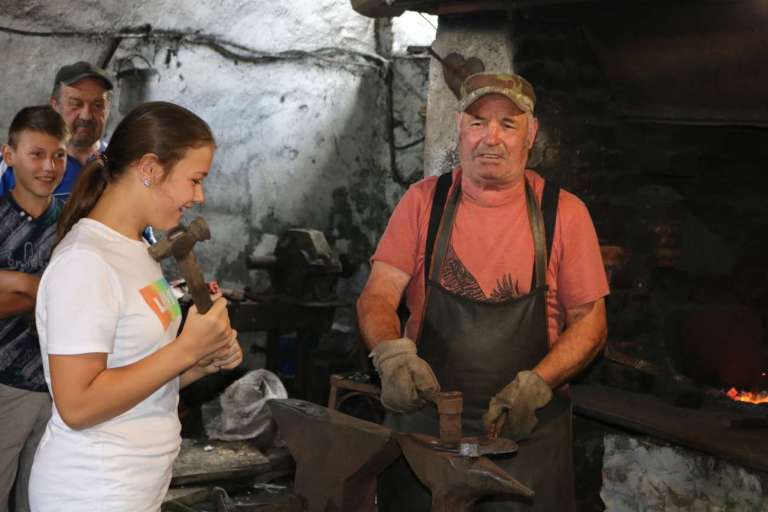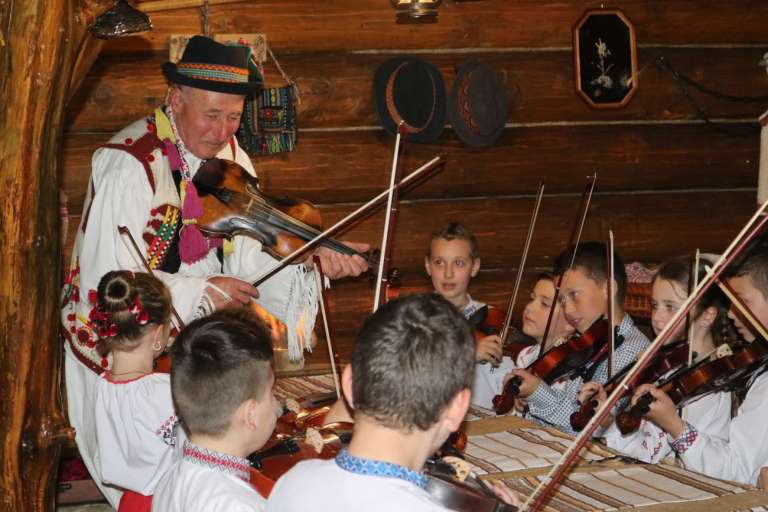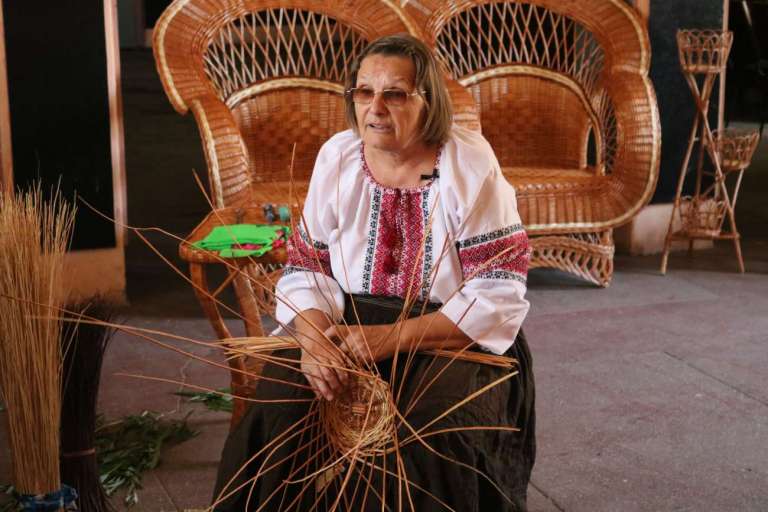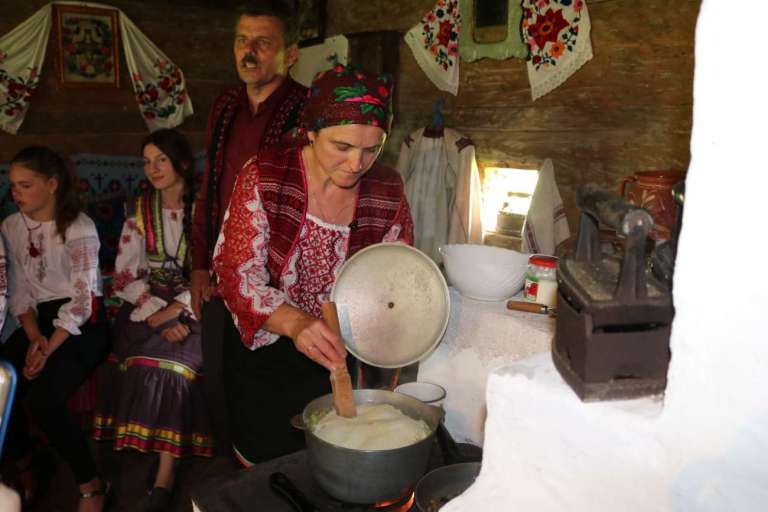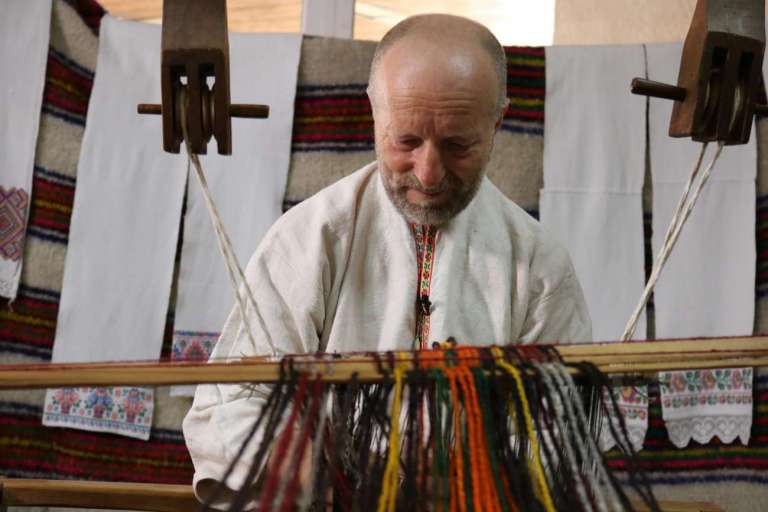 Transcarpathia Tourist Information Center Project Manager, Uzhgorod National University Senior Teacher Oleksandr Koval, who has become a Grant Brand Manager, has prepared and recorded a video lectures course on the intangible cultural heritage of Transcarpathia.
In addition, he provided expert advice in the area of IKH management.